Antaragni'13 is Here!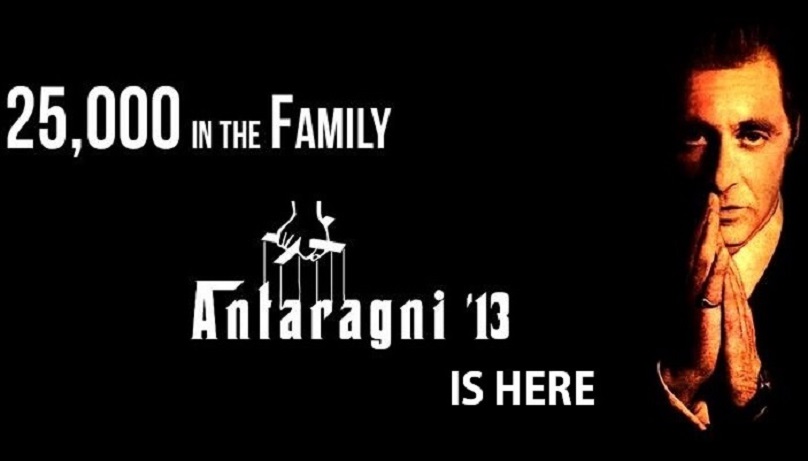 "Antaragni is the offer one can't refuse" – Precisely that is the point I will make here. With the address by John Cravinho, ambassador of European Union the Prima Nocte will feature The Bonny Men, an Irish Folk Band and the ethnic and well known name in the arena of Fusion and Folk Music: Indian Ocean. a point to be noted- Rahul Ram, the lead bassist and vocalist of Ocean has completed his Masters in Chemistry from IIT Kanpur. Bandeh, Desh Mera, Kandisa and Ma Rewa are the famous lyrics voiced by this band.
After these two awesome performances when your eyelids will be raring to go to sleep the next day the 25th will be packed events like Kavi Sammelan, Classical Night etc. Antaragni Leadership Initiative and International Film Festival focussing on the themes of Women Empowerment form the Social Quotient of the festival which will be further boosted by panel discussion in India Inspired: India 66: India after Independence, a reality check? where the panel consists of Mark Tully and Brinda Karat and AIDS Awareness where the panel consists of EU delegates and ace journalist Rami Chabra. Synchronicity will feature the bands from all over India with all the eyes on the International Band – The Flying Eyes.
There will be a host of movies screened with the likes of Nawazuddin Siddiqui coming over for Gangs of Wasseypur-2, Tigmanshu Dhuliya for Pan Singh Tomar and Rakeysh Omprakash Mehra for Bhaag Milkha Bhaag. Who will not want to watch these awesome flicks with their favorite celebrities sitting beside??. Well enough of the celeb quotient and details of events to watch. For those who wanna make it big there are umpteen of competitions : Dance, Drama, Music, English and Hindi Literature where there are loads of cash prizes and goodies to be won. Oops I forgot the Quiz Events which will be judged by the likes of J. Ramanand. The final night, that is the 27th will witness the Blitzkrieg which may have anyone out of Shreya Ghoshal, Sonu Nigam and Vishal Shekhar!!! Greed Guns Glory, Enjoy!!!