Antaragni is Here- Time to Get Your Quizzing Hats On!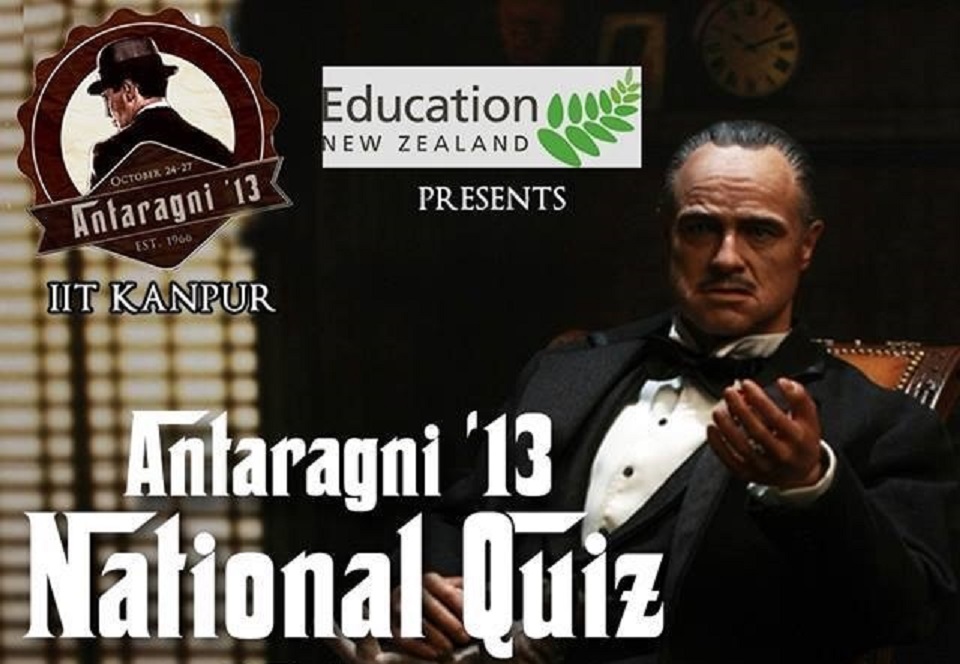 Finding the missing piece of the puzzle that is Horst Buchholz's filmography, identifying the subject of a French novel by Michel de Grece, hunting for the etymology behind the "bezants" that find their place in the Duchy of Cornwall's banner; interest piqued? All this, and more, were a part of the Delhi round of the Antaragni National Quiz Prelims, organized by the students of Indian Institute of Technology, Kanpur, as a precursor to the main quizzing event that will be a part of Antaragni, the annual cultural fest of IIT-Kanpur.
Antaragni, which has consistently strived to set the benchmark higher for cultural fests across undergraduate colleges in India, has slowly evolved into a force to be reckoned with. Quizzing events in Antaragni have gradually become some of the biggest quizzing fests in North India, inviting massive participation and quizzers par excellence from across the country, alike. The regional prelims, held at St. Stephen's College, Delhi University on Saturday, consisted of two rounds – the elimination round, wherein eight teams were shortlisted, who then moved on to the second, and final round. With quizmaster Aryapriya Ganguly at the helm, one look around the room buzzing with a hundred-odd quizzing maniacs had you guessing at the kind of educative ride you were in for. After a nail-biting few odd hours where volleys of questions perplexing enough to stump even the seasoned quizzer were put forth, the Delhi round finally had a winner –Apratim Mukhopadhya, Anansh Mukherjee (both from Jamia Millia) and Debobroto Sen Sharma (St. Stephen's). The pot of gold at the end of this enlightening road- a sum of Rs. 3000 and a direct entry to the finals of the General Quiz to be held at IIT-Kanpur.
So what draws students from diverse courses and colleges like a moth to the quizzing light? "I have always been extremely passionate about quizzing, and the brand name IIT speaks for itself. Antaragni's quizzes are renowned as some of the best quiz competitions in India, so I definitely couldn't pass up on this grand opportunity", said participant Anindita Roy, a pass-out from Kamala Nehru College. The feeling is mutual it seems, considering the fact that Supranta Sarma Boruah, one of the organizers for the quiz, is more than happy with the turnout of the event. "The feedback was great. Delhi has always been fabulous, but the kind of response that we received this time means we'll definitely be leaving with some great experiences".
Here's to hoping our quizzing aficionados have more such glorious opportunities to look forward to in the future!
This Article originally appeared in DU University Express. Link to the original post here.