Shocking Facts about Indian Youth and Employment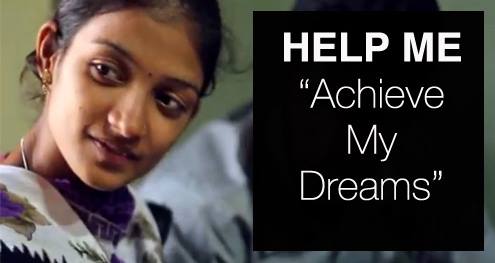 Thank you for dropping by this post. I am really excited to introduce you to this innovative and reasonable way to lend for a cause and make an impact on the lives of people.

When was the last time you saw a bunch of ruffians using slang words on the middle of the road or making lewd comments at a girl passing by? If you are one of the aam aadmis of our country it is highly likely that for you these are daily incidents about which you can do nothing. If you are a woman you, the recent news of crimes scare you and you try to ignore those uncomfortable stares and whistles. If you are a parent you will tell your son not to talk to them least they influence him into their group; you won't want your daughter to venture out after evening fearing the predators waiting outside. Yes, they are the good-for-nothing spoiled youth of our great nation. They are a nuisance in the locality; fight amongst themselves; are eve-teasers and addicted to drugs…
I AM HERE TO SPEAK ON THEIR BEHALF…
Let us take the example of a typical youngster Raghu. He comes from the lower middle class and has spent most of his childhood with the slum kids, playing cricket and football. He was a moderately bright student and somehow managed to clear board exams with 1st division. He had high hopes from the government and believed that the country will at least give him the opportunity to earn a basic living and feed his family. He took up Science dreaming to become an engineer someday (the usual craze!).  His performance in 12 was average but in India, unless you are extraordinary, you do not get a good engineering college.
Now Raghu needed to study and his parents were ready to do anything for that. As anyone would do they applied for an educational loan in banks to get him admitted to a not-so-renowned local college and like most of the cases the banks refused…
Now, in India Education loans are mostly given to students of premier institutes in engineering and medical. For the colleges having less prospect of employment, bank loans are sanctioned depending on the parent's income. In fact, education loans are also not provided to bachelor/master's students in Arts. (See: Students find getting high value Education Loans tough)
Now Raghu's parents spend their entire savings and sell some of their assets to provide for his education. The boy goes to college and gets a graduation degree after four years…
But as you know a technical degree has little or no value in India which produces more than a million engineers every year. Raghu sat for few interviews but since the demand for employees is less than supply, he like many of his peers couldn't get through.  After four years of aspiring, he was jobless…
India is getting Younger…
In 1967, renowned U.S economists William and Paul Paddock had argued that the growing population of India was a hopeless case and the people here should be left to starve. U.S should think on the lines of allocating its aids to other countries having greater chance of feeding the poor. (See: Demographic Dividend: Asset or Liability?)

However, a decade ago when India's population crossed the one billion mark a silver lining was seen. It was the teeming youths who had the energy and potential to contribute to Indian industries and uplift the economy. It was also the time when India had gone through economic liberalization initiated by Manmohan Singh.
Today we have around 800 millions people in the working age group. More than 50% of Indians are below the age of 25 and 65% are below the age of 35.While most of the countries are aging, India is getting younger. By 2020, the average age of an Indian will be 29 as compared to 37 in U.S and China; 45 in Europe and 48 in Japan. Along with it another 100 million will be added to the working age group in the next decade. (Read: The Economist: India's Demographic Challenge)
Why Skill Development?
Think of 900 million people in the working age group. If this youth power is harnessed effectively our country can go a long way in developing industries and improving the manufacturing sector. In present day scenario only 5% of India's workforce has been skilled unlike the developing countries where almost everybody has some specialised skill. The rest makes up the unskilled labour and their output is comparatively low as they don't have adequate training. But if the youth power is not utilised properly this "demographic dividend" can turn into a "demographic disaster." Imagine a country in 2020 where nearly 500 million people are unemployed.500 million people like Raghu…
Well it will be nation full of hooligans!!
What has the Government Done?
Having said that skill development should be one of the top priorities of the government, the next question is "How?" In 2009 Union Budget, the government announced the formation of National Skill Development Corporation with the objective of training 150 million youth in the next 10 years. More than a hundred vocational training institutes for medical, IT, BPO and Retail sector came up after it received support from NSDC. But there was another problem…
Skill development of students required huge funding and in most of the cases the students were unable to afford their basic course fees. The government did not have enough in its coffer for the same…
How Can You Contribute?
GIVE A LOAN… NOT A DONATION.
I am running an online campaign for the training institute TalentSprint based in Hyderabad and I need your help. TalentSprint was established to provide required skills in IT sector to students so that they can land up with a decent job in companies. In the past three years it has skilled more than 10,000 candidates and has partnered with 200 IT companies.
Every year it misses out hundreds of students because they don't have the money to pay for their course. Most of them can afford paying in installments for a period of 6 months but the institute doesn't have a mechanism for that. The online not-for-profit fundraising platform Milaap has tied up with TalentSprint and is willing to give loans to these students.
So what you can do is click on the 'Lend a Little' link below. On the Page click Contribute and lend any amount starting from 300 INR. The entire loan you give goes in helping the students of this institute to fund their training. The course curriculum is for 3 months and they start paying back the loan in installment from Month 1. You get back your money after 7 months…

Do not hesitate to contact me at pritam@socialscribblers.in
Do talk about this campaign and share it with your friends on Facebook & Twitter !!
IT IS TIME WE STOP TALKING AND BLAMING THE GOVERNMENT… START ACTING!!

How Milaap Works:
It has an online lending platform milaap.org where people all over the world can lend money to the borrower they want. So you give any amount of money starting from 300 INR and the entire amount is given as loan to the students. Milaap charges a minimal interest from the student to run its operational cost. After a certain duration (usually 6 months-1 year), you get back the entire amount you have given. You can re-lend the money if you wish…
More Details Here: How Milaap Works