She is Razia Sultana: On the Curse of Child Labour
Meet India's Malala Yousafzai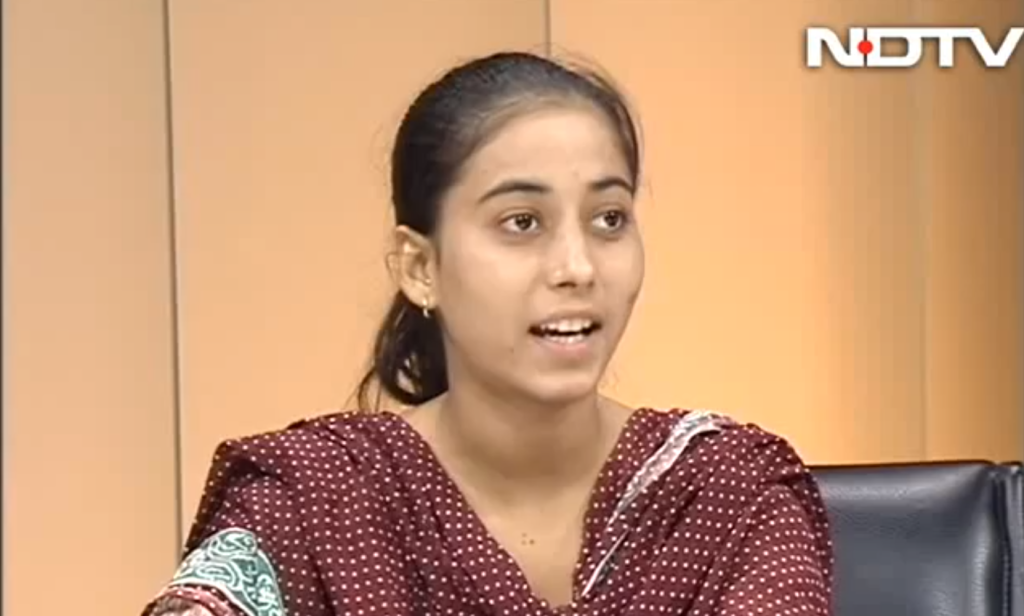 If you know Malala Yousafzai, you must know Razia Sultana too. Because the cause the two are fighting is the same- Education for all- especially much neglected girls' education! Razia hails from a small village Naglakhumba in Meerut district. Her dream to receive higher education would have remained a long cherished dream being caught in the vicious circle of poverty. She along with her other members of the family would do football stitching to earn their livelihood. In the year 2005, activists from Bachpan Bachao Andolan took up to the cause of campaigning in the village about significance of education and persuading the villagers to let their children go to schools and continue their studies which was marked by lot of resistance and protests from the dwellers. Yet with an indomitable spirit, Razia took the lead even became the Panchayat head and made a difference with her iron-will. She has been rightfully recognized for her laudable work and awarded United Nations' Special Envoy for Global Education's Youth Courage Award for Education on Malala Day.
Recently a US report has revealed that even though there has been a moderate advancement in the stride towards elimination of child labour in the country, it continues be serious with involvement of children in hazardous industries. Forced labour continues to be a reality in the country. We live in a country where education is a fundamental right, right against child labour is fundamental right, where food entitlement has also become a right. Yet they do not paint a cheerful picture. It's correct for us to question the government, authorities, policy makers, enforcement agencies why things are not in place but are we as citizens of the country responsible enough? How many of us report when we see children working at hotels, construction sites, households etc.?  Recently a report featured in Lok Sabha TV showed how young children are made to work in mica industries in Jharkhand which jeopardizes not only their childhood but their health, education and future as well. It has also been reported that as many as 4000 children have been recruited by Naxalites in their cadres who are made to undergo military training as well as perform roles as informers. Is this the India that our freedom fighters would have imagined of? Certainly not.
Time and again it may be noticed that an excellent nexus works to carry out all illegal activities but such an efficacy and coordination lacks embarrassingly when it comes to implementation of the schemes and policies. Revamping of all redundant things is utterly needed and we need to take our own responsibilities sincerely and speak out against all the wrong that we see around.
References:
(1) India made Moderate Progress on Child Labour Issue: US Report (2) UN Education Award for UP's Razia Sultana on Malala Day