Shopping Experience in 2030
Year 2030…
After a hectic week in office, finally the long awaited Sunday has come. This was going to be a small chapter of cherishable moments in my life as we have shifted to a new house a month back. Both I and my wife have taken a week break from work.  My wife had planned to do the furniture shopping and other decorations today. Our parents are visiting to help us in selecting the right items for our sweet home. Our 6 year old daughter is having summer vacation in school, so it was quality one week ahead for a family (although I don't understand the concept of summer vacation after 2027 when the government made AC mandatory in every school).
Thanks to the exponential advancement in technology in recent years that has revolutionized the way people shop. Two decades back the simple process of buying furniture for a new home used to take weeks and sometimes even months. Nowadays it takes a maximum of two days even for a big house.
The interior designer came after lunch hour to make the purchase easy. It is a free service from eBay, the biggest shopping platform in the present generation. She put a projector at the centre of the room that can display 3D holographic projections of furniture. It looks completely real and what can be better than having a look at your future home environment before paying any money. She showed us various choices of sofas, beds, almirahs and tables in the virtual surroundings. After that we went through a wide range of basins, AC, room-heater and decorative lights. Then it was time to choose plants for the garden. There was a smell emitter along with the holographic projection that gave out the fragrance of flowers. We selected the necessary items and completed the purchase order. eBay promised to deliver and install them the next day.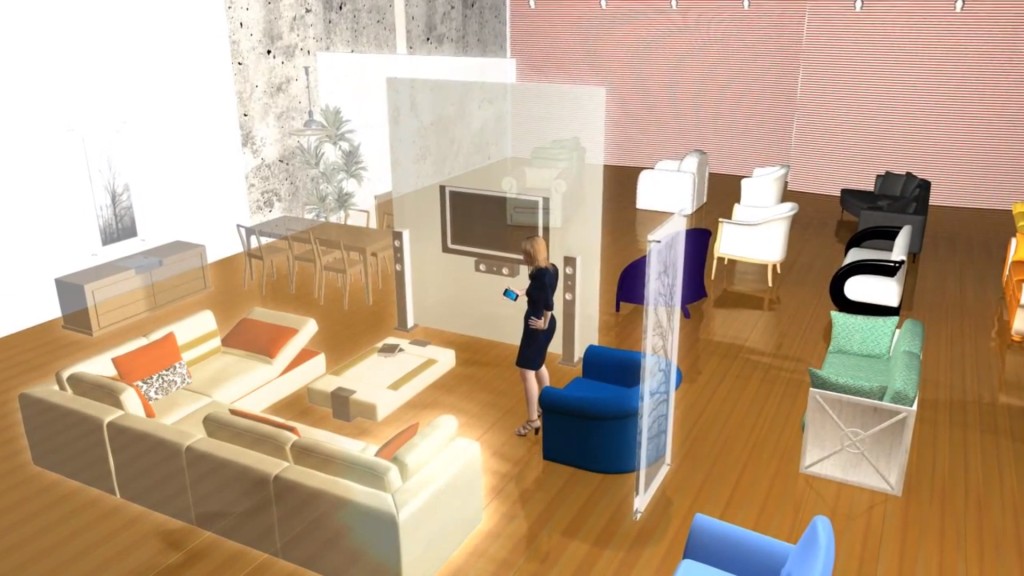 With today's shopping done in a matter of 4 hours, sitting in the balcony and watching the setting sun, I got some time to delve into nostalgia. 15 years back the idea of shopping would scare me. I remember my mom touring the malls for hours even if she had to buy a couple of clothes. I never had that patience and so avoided shopping as much as possible. The market of online shopping was developing but many people had inhibitions in using the facility especially when it came to giving the credit/debit number. Even I limited myself to buying only books online.
That seems another world now. Why waste paper when books can be read on tablets (a rare thing to have in my college days). My 6 year old bookworm daughter is addicted to subscribing and reading online. This is much cheaper and environment friendly with no tree being cut for paper.  Besides, eBay has all the published books in the world of all time available in their database. Well, probably the only exposure to electronics technology the 6 year old me got was the hand video game and block puzzles to play!
Shopping for clothes used to be nightmare for me. Go to the mall, select a shirt, try it on then keep trying one after the other until you get tired. Thanks to the new apps released by iPhone 15 and Android Barfi that we can save both time and energy. One can connect the mobile to the mirror using Bluetooth and visit eBay to try out apparels. You can just browse through different clothes and in the mirror you see yourself in that dress. Even the size of your dress and shoes get determined by the apps. At the same time you can get your friends opinion from miles away. Then you just pay for your choice online and it get delivered to you in few hours. That's the power of internet connectivity!
Nowadays, you don't even have to know the name of the product you like to buy it. Suppose you see a flower vase or showpiece at some friend's place. Just click a photograph, and the mobile app will give you a list of all the online stores where the product is available.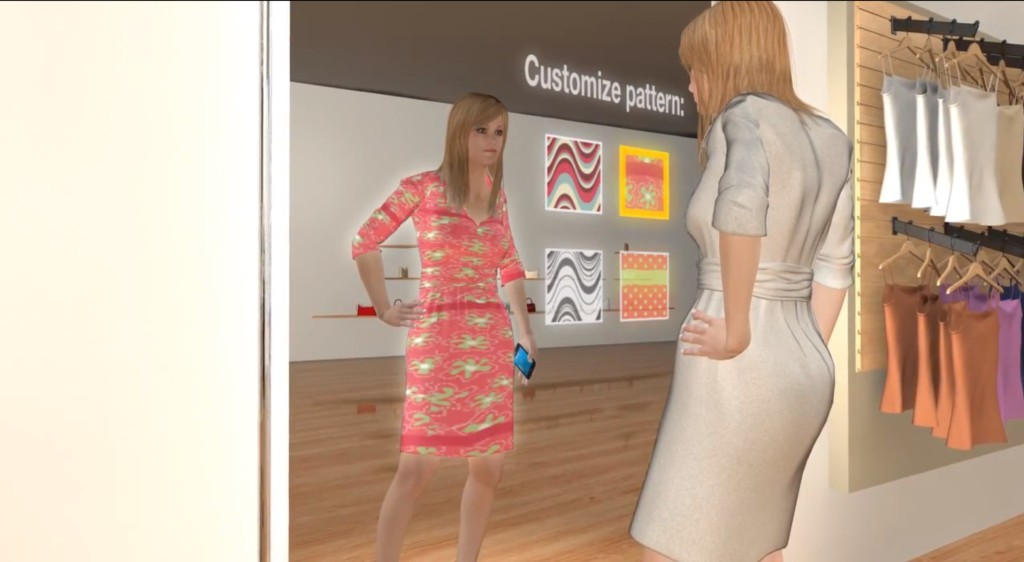 My cousin brother got married last month and true to say that was the grandest and most easily manageable event I was involved in. Thanks to technology and online shopping. The hotel was booked and the same 3D holographic projection was used to decide how the wedding place would look. Starting from the mandap, the dining hall to the fragrance of flowers and sandalwood, all were first decided in the virtual environment. My Mom and Dad's 40th marriage anniversary is approaching and we will use the same eBay service for the celebration.
It's nice to see how modern advancements in shopping have changed the lifestyle and attitude of everybody in the society. 20 years back some critics used to say internet and online shopping would make people sit at home more and reduce social connectivity. We now know it's not true. The ease of shopping has given everybody more time to spend with family, go for strolling in park or get some exercise. It's surprising how little kids are making the best use of technology for learning and education, but they are born in this generation. What is more astonishing is to see my mom who had a hard time learning to use the internet years back, is absolutely comfortable with each and every feature of online shopping. Thanks to the fantastic navigable eBay website.
This piece of fiction (and soon to be reality) is my official entry to eBay The Future of Shopping Contest. To know more about eBay's new way of budgeted shopping visit bit.ly/eBayCheck_Extention