India-Afghanistan : Threats and Promises
Firstly we need to know why this relationship between Afghanistan and India has become a hot topic, particularly in the arena of India's foreign policy. The most crucial factor behind this is the much talked about 'withdrawal of NATO troops' from Afghanistan after more than a decade of more or less US occupation. This is made out to be such a move that would have direct effect on India's border security concerns. It is believed that fundamentalist Taliban factions would get more active and as a result it may lead to increased number terror strikes or such attempts.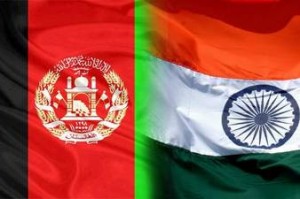 We need to look in a more comprehensive manner to better understand current scenario and of course the way forward.
For over a decade NATO forces in Afghanistan have kept Taliban out. This had repercussions on adjoining areas with Pakistan where terror strikes rose up tremendously. Not going into finer details of what all the US intervention in the country led to, it would here be more relevant here to bring into light that Afghanistan is quite a diverse country with several tribal groups and many of them being of nomadic origin.  Governments have fallen in Afghanistan mostly because of treachery of their own members. Even 2009 elections were plagued by several malpractices. This further complicates the situation as there had been many civil wars which may escalate further. It also needs to be kept in mind that US continues to have significant role in Afghanistan as no country can have bilateral relation with it without US's permission. While we discuss this here we must also not sideline the fact that Pakistan has muddled in Afghanistan's internal affairs time and again but has borne the brunt as well with US drone attacks resulting in loss of lives of civilians too other than strifes and terror strikes within Pakistan. Another threat is from China's increasing involvement in Afghanistan but it has received setback in its Shenzhen area. India must be clear of the roles that it is playing and longs to play further in Afghanistan which doesn't get affected so much so with other country's interventions.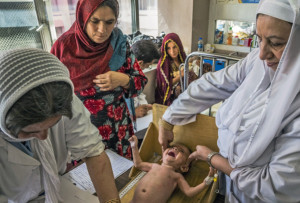 India has already made an investment to the tune of $ 2 billion. This has been both in terms of upscaling security structure in Afghanistan such as for training Afghan national army as well as for building infrastructure. India has huge stake in Afghanistan particularly in rebuilding the country. Moreover India has had cordial relations with Karzai government till date. It could actually be a win-win situation for India by taking more steps forward. Consolidation of ties with Afghanistan by getting involved in infrastructural development as well as through social investment such as the ones we have been associated with. These are girls' school, hospital and dam. One of the major ones has been construction of TAPI pipeline which may be no less than a breakthrough in energy supplies to India.  India has had also been involved in iron mining at Afghanistan.
India's 'go ahead' with Afghanistan must hover around efforts on backing anti-Taliban forces, since Taliban is unlikely to accept democracy and go for contesting elections. Another key area has to be on cementing strategic relations even more which would help in bringing down infiltration. Lastly, India should exploit possibilities arising due to China's aversion to Taliban.