How can India be a Superpower? Answer- Science!!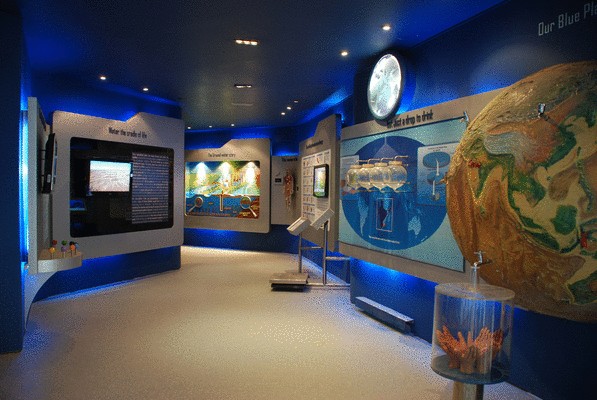 Just a few days have gone by since Professor CNR Rao was awarded the Bharat Ratna, the most prestigious award of our Nation. His criticism on the Indian Government for not funding enough for scientific research has been all over the news. This bit of news is to be taken seriously. People need to realize the importance of science for a country. There can not be a better investment for the economy than investing on science.
Ever wondered how India was SO wealthy before the Britishers came to loot us?
At one point of time (before the Britishers looted us) India had the premier control on Foreign Markets. Now what was the reason for this?
Some minor contributing factors were:
1) Indians were good sailors and good merchants
2) Indians skill in Handicraft.
But what was the main reason?
PROGRESS IN CHEMISTRY. Especially in Dyeing. Indians of those days seemed to have discovered special methods for the preparation of fast dyes for cloth. They also knew special method of preparing the 'Indigo Dye' . As you can notice, the term Indigo comes from 'India'.
This improved exports of India enormously. Because of this India was in total control of the Foreign Markets.
It is probable that old Indians knew how to temper steel well, and thus making fine steel weapons. We can assume that Indians were good at this. In old Persian stories of Alexander invasions, whenever a good sword or dagger is mentioned, it is stated that it is from India.
So because Indians could make these dyes and other articles better than other countries, it was natural that she commanded the markets. A country having a better tool or method of making any tool or article is bound in the long run to drive out another country without a good tool or method.
Science is the reason why Europe had gone ahead of Asia in the last 250 years or so. Europe had new discoveries and inventions . These gave it new powerful tools and new methods of manufacture. This is how it became rich and powerful.
In mans history from the earliest days to present, is a history of more and more efficient tools. From early stone arrows to railways, steam engines and enormous machines today.
So from this we can see how important scientific research is for the economy of a country. It can put a country in command. Indian Govt. really needs to take the critic of CNR Rao properly and start funding more on Scientific research more adequately. It's the best investment it can make for the long run especially. We have such talented scientists in our country. All they need is some support and maybe one day, India could actually be a Super Power.