The battle of a warrior princess: You can help her Win It!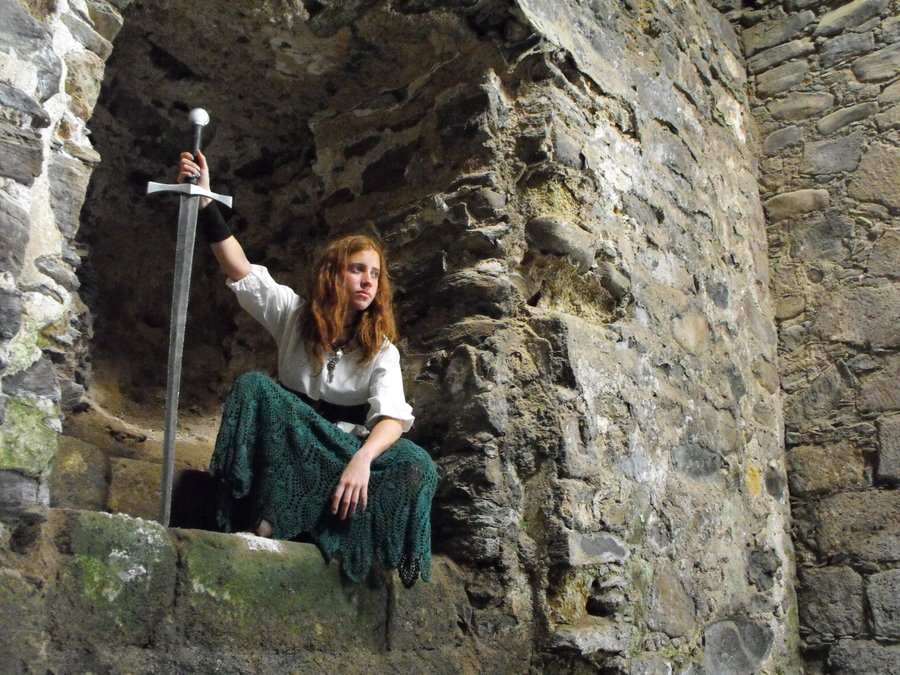 A Warrior princess I am;
I wage wars with head held high;
A warrior, never afraid of wounds;
A Warrior dies dancing that's who I am.
Trudging hills never trodden by;
Propelled into uncertain territory;
Soul deeply wounded by black melancholy;
Never stooping to fear or sentimentality;
Chasing desires, not waiting for fate to show mercy;
Flowing forth in random delight in stark reality;
Imploding yet ebullient in a spree;
Compounded difficulties,
Hiemal cold treatment can't faze me,
Benign friends express fervency.
Wild bouts upended direction;
Infallible friends formed my legion;
Marched with me without regression;
Flew fearless without reason;
Melancholy replaced by-
Undying optimism- turned to memory
Worries banished, never looked back in history
Prettify, nor falsify no one,
They are but for a season,
Gathered to escort the lost one,
By way of cosmic expression,
Collective train of thought mitigate privation,
Here comes the season-
Of faces blurring and fading away-
Like a dream, in allusion.
Under their flying pennon;
Fiscal needs assume clarity;
From blur to bleak reality;
To some it's a luxury,
To me a morceau of life
Regression dishonor efforts and makes them undone.
Life is a game of chance;
Granted once;
Temporary stay wagered
To expire, I thus learn;
Entering the reality-
Makes you stand-
In a tricky, dangerous position,
Whence, you are in a point of no return.
Thus I welcome change with open arms;
Grow and live vibrantly not in a trance;
Soul dance;
Immense will billows like towering tsunami;
Friends not attacked by dubiousness;
Try utmost to form a supportive system;
Don't believe living in jocund company
Die alone in ignorance;
They want to evolve from Darkness;
Tries revamping my life in earnestness;
They are not Friends for a season, but a life time
I hurtle the chaotic reality in their glorious presence
Resuscitate ceaselessly
Wage wars from a point of no return.
Warrior Princess I am
No man is an island, Entire of itself, Every man is a piece of the continent, A part of the main~ John Donne The point is, we are a design of the same cosmos recognized as "double helix", rather than lacking empathy standing a detached spectator, showing indifference; overture of equitable opportunities for communicable or non-communicable diseases/ syndromes which have a devastating effect; especially for the rare, reification in certain concepts not conforming to fixed notions, whereby can set in a momentum to those smitten by hard times yet not being weaklings, deranged are aware being plastic to change and adapt is the best stratagem.
Payel further says, "I say my life is stolen… why each day I have to think about how to get on next day, no time for even little pleasure of a book but every moment in life has its own reward in its own way…"
This beautiful piece is by Payel Bhattacharya! Just read through the following link here to know how she indeed is a warrior princess. She needs all of yours help to keep winning. To help her please donate
Bank Details:
Name of account holder: Payel Bhattacharya
Bank's name: ICICI Bank
Account number: 103101510715
RTGS/ NEFT/ IIFSC code: ICIC0001031
Bank's address: ICICI Bank, Sector-15, Gurgaon Branch, SC059, 60 Old Judicial Complex, Gurgaon-122001
Swift code: ICICINBBCTS****************************
She can be reached at payel.bh@gmail.com and https://www.facebook.com/payel.bh